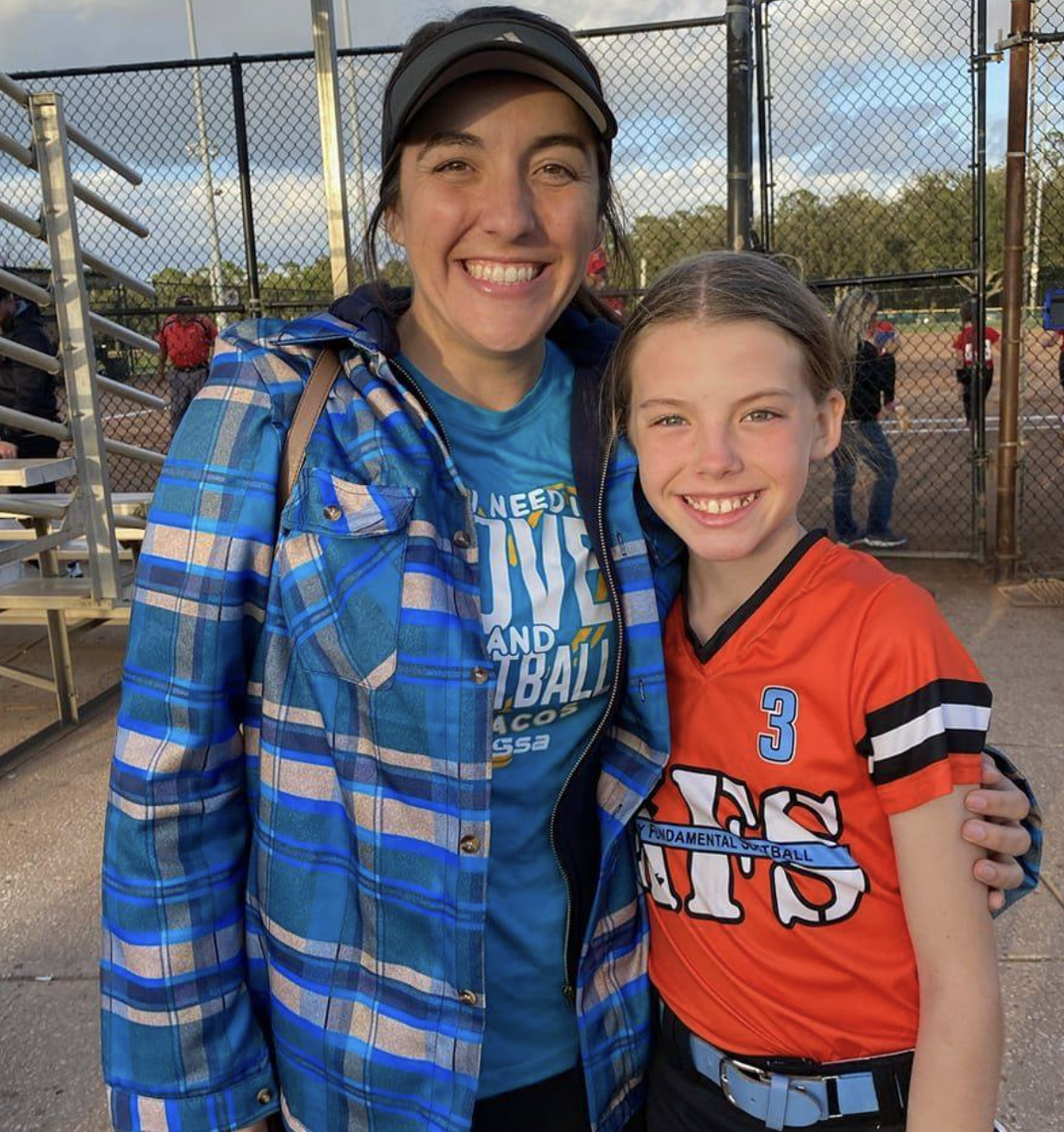 Keeley Byrnes
Softball Pitching Instructor
Born and raised in Lansing, MI, Keeley Byrnes has been active in the softball community since tee-ball. A standout on her high school team (East Lansing High School) and her various travel ball teams, she decided to pursue college ball.
Her first pitching coach was Doug Gillis out of Detroit MI. (Former pro pitcher, pitching coach at Virginia Tech). Through Doug, she learned I/R or internal rotation and the proper mechanics for a rise ball. Her other inspirations include Rick Pauly, Bill Hillhouse, and Amanda Scarborough. During her freshman year (2007), she led her team with the NJCAA World Series where the team took 5th. She ended the year being 10th in the nation for strikeouts per inning (1.11) and 23rd for ERA (1.65) with a 16-2 record. Building on the success of her first year, Keeley helped lead her team to a 4th place finish at the World Series in 2008. She ended her career being in the top 10 for Lansing Community College Records in the categories of Innings Pitched, Win/Loss Percentage, Strikeouts, Strikeouts Per Inning, and Opponent Batting Average. After a career ending shoulder injury, Keeley decided to start coaching. While giving private pitching lessons to hundreds of students at West Coast Fundamentals, she also volunteered at Holt High School in Holt, MI from 2009-2011. Holt boasted winning records for all three years, as well as being League and District Champions. In 2009, with the help of the community, Keeley started a youth travel softball organization called Capital City Krash. Here she worked with athletes from all over mid- Michigan gain college scholarships, play travel ball, and take pitching and hitting lessons. In 2012, Keeley joined the staff at Olivet College where she helped the pitchers finish with an ERA below 3.00 on the year. Her duties also included recruiting, holding clinics, and working with the pitching staff. During this time, she also started working with a travel organization out of Brighton, MI called Turnin2, where she gained more students for private lessons. Now living in Orlando, FL, Keeley hopes to continue to inspire athletes to work hard, have great mechanics, and achieve their dreams of playing college softball. The home of KFS is at The Arena in Oviedo, FL. The difference in Keeley's teaching technique is not just in mechanics. Besides passing on the knowledge of the mechanics of pitching that she learned in high school and college, Keeley also emphasizes the mental aspects of the game. "Softball is a lot like life", she teaches her players. "There are ups and downs and things are going to get difficult. Softball is a game of failure. Even the best hitters in the world only succeed 30% of the time. However, learning to push through the difficult times and come out ahead is the greatest reward in softball and in life. This is why I play. This is why I coach. I fell in love with the game." Besides coaching, Keeley participates in a personal growth workshop comprised of therapists, life coaches, and community leaders called Personal Power and Prosperity (or P3). After attending and doing deep personal growth work, Keeley applied to be in the P3 Leadership Class and was accepted! For all of 2020 and half of 2021, Keeley has been learning Adlerian Psychology, life coaching, helping people overcome limiting beliefs, and helping them improve their lives. This training helps her be a better coach, and allows her to be a life coach and a softball coach. Additionally, Keeley spends time with other pitching coaches in the country, continuing her pitching education. As of 2021, she is a Certified Pauly Girl Fastpitch Pitching Instructor. Keeley seeks guidance from other pitching coaches, Rick Pauly himself, and occasionally Bill Hillhouse. All instructor friends teach Internal Rotation and proper pitching mechanics.
What I Teach
Keeley Byrnes Softball Resume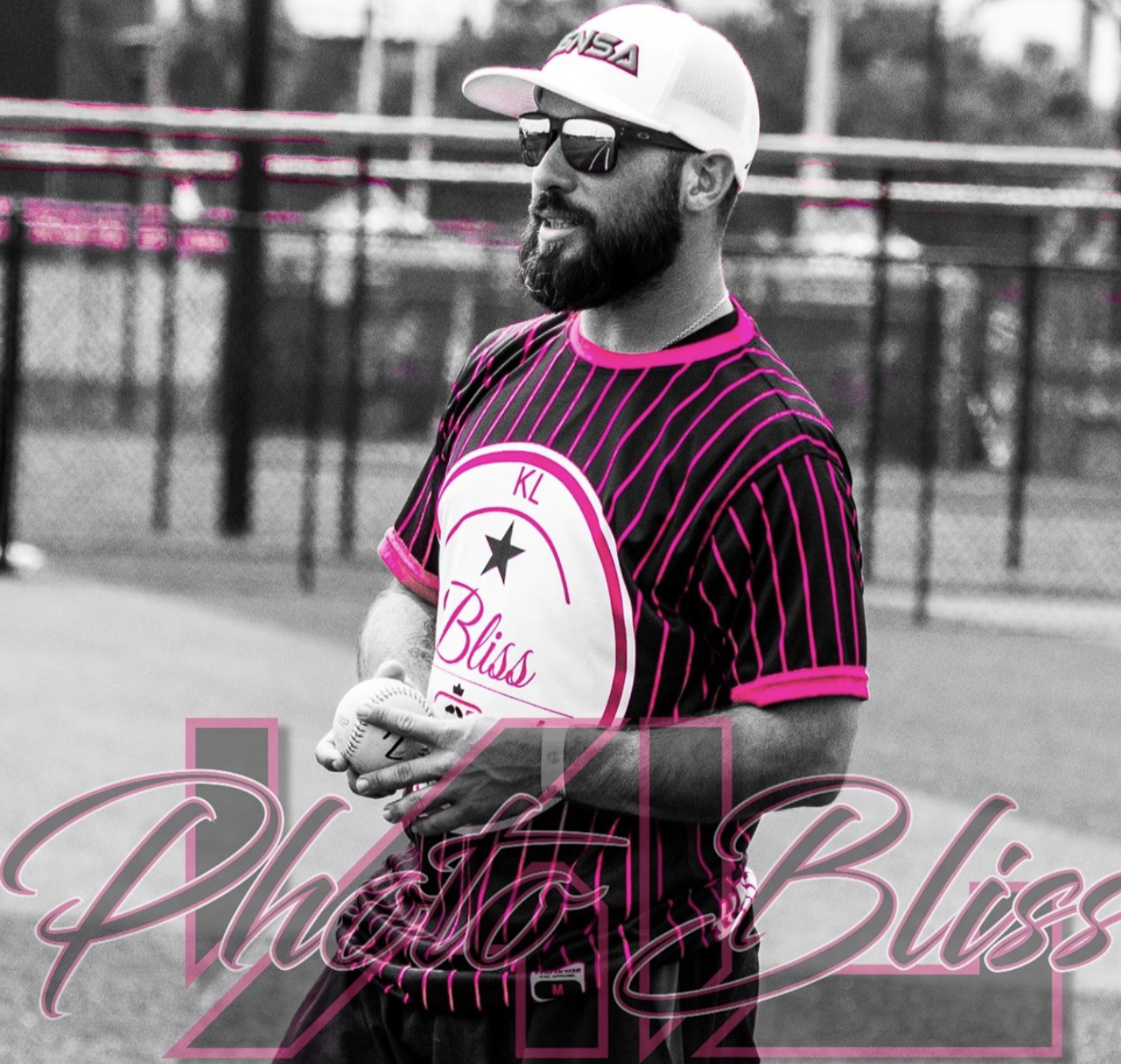 Tyler Riffe
Hitting, Fielding, Catching Instructor (Softball and Baseball)
Coach Tyler Riffe was born in Virginia Beach, Virginia and was almost immediately introduced into the game of baseball. Living in a military family, and having a father who played competitive baseball and competitive slow pitch, softball the diamond was in his blood. Coach Riffe has spent 25+ years around the game, the majority of the time manning either the catcher's position or shortstop. Coach Tyler prides himself on "Glove Work" and being the best defender on the field. Having this mentality has allowed him to constantly keep the mindset of being a student of the game.
As a coach, he continues to push his student athletes to better themselves in and out of the classroom as well as on the field. Knowing first hand how important an athlete's performance inside of the classroom is, he pushes them to reach their highest academic goals and achievements. Outside of the classroom, Tyler firmly believes that we should set goals and strive to achieve them. He believes his biggest role is to help and assist his athletes to reach every goal they set. When it comes to the philosophy of catching, Coach Riffe doesn't believe there is exactly one way or style to play the position. However there may be few constants and "musts" of being a catcher. He looks to give his athletes all the tools and information to create their own style that's unique to them, all the while having a strong foundation. It's because of this attribute that Coach Riffe is confident in giving all of his student athletes a firm foundation of skills to grow from. Another great attribute about Coach Tyler is that he takes life lessons and personal growth seriously, and he brings his passion of helping others with him into private lessons. Tyler is known for always having a smile and bring positivity with him. Growth is so important and he instills it into everyone he works with. It could be the mental game of Fastpitch, Baseball , or a life lesson, Coach Riffe is adamant about learning from it and growing through our life experiences. When Coach Tyler isn't giving lessons he continues to work on his personal growth as well as working to becoming a better ball player, as he still plays Competitive slow pitch softball all over the state.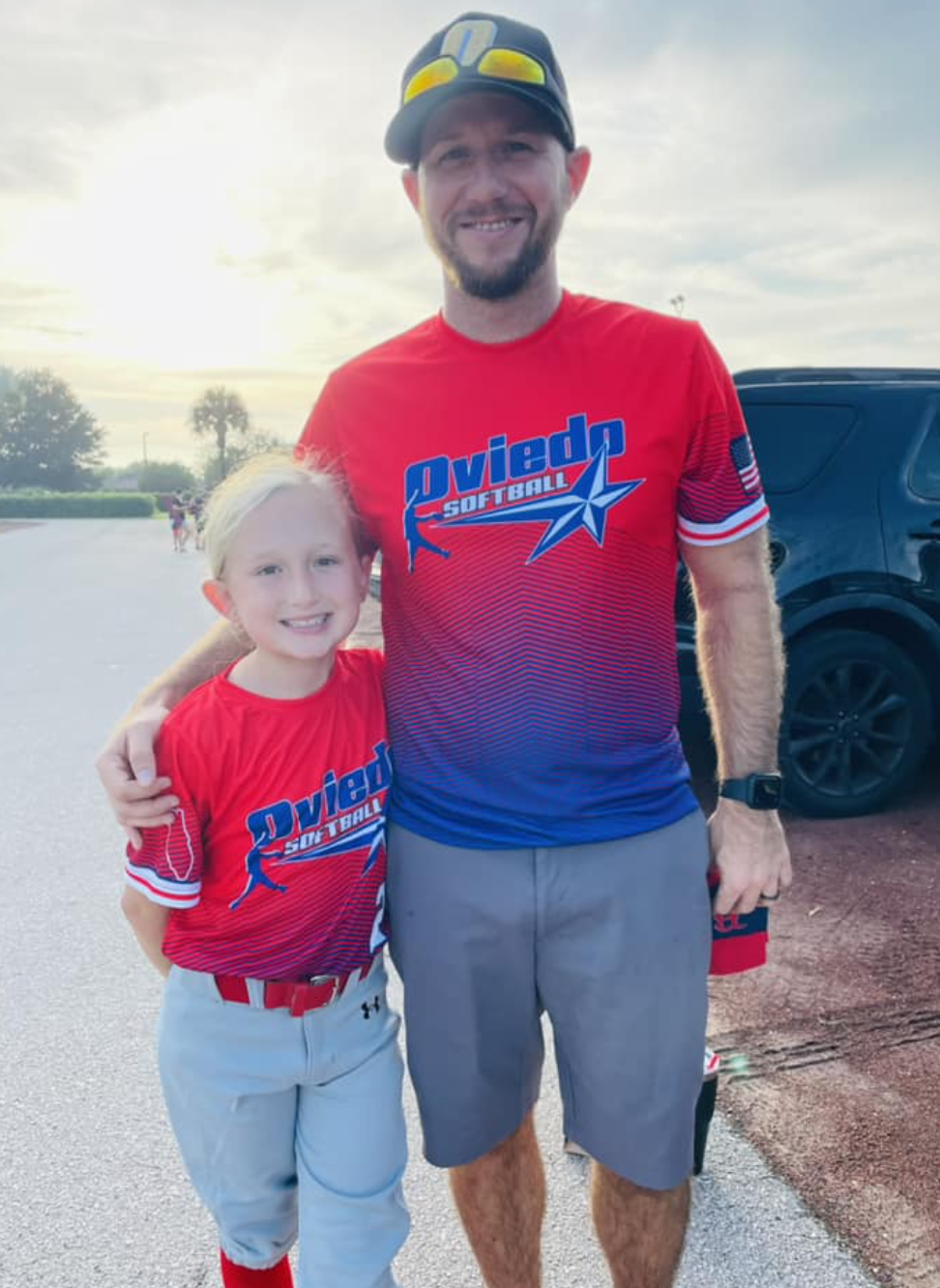 Tony Capoverdi, Ed.S
Hitting and Fielding Coach (Softball and Baseball)
To book a lesson, text/call Tony at 407-252-6773
Tony, while born in the great state of Rhode Island, has been a Floridian for over 35 years and has been playing and coaching baseball since he was 5 years old. He models his coaching and play style after his favorite player, Dustin Pedroia, always leaving it all on the field. He brings a love, passion, and sense of humor to the sport, as well as a desire to help ALL athletes find their own success. Tony wants kids to keep coming back to play every year!
As a player, Tony played high school baseball at Lake Highland Prep under former Cy Young Award winner Frank Viola. Tony assisted with Lake Highland Baseball youth camps in addition to Rollins College summer camps from 2000 through 2007. After graduation, Tony went on to pitch for four years at Eckerd College in the Sunshine State Conference (2005-2008 seasons). He made 65 total appearances with the Tritons, including a complete-game win in his final career game as a senior against the Rollins College Tars. His appearances and saves over his time at Eckerd College remain Top 10 all-time. This success, along with his academic proficiency, earned him Scholar Athlete of the Year in 2008. After graduating from Eckerd with a degree in Psychology, Tony returned to the Orlando area to attend the University of Central Florida's School Psychology program. While attending UCF, he played with the UCF Club Baseball team until transitioning to the Orlando Amateur Baseball League (OABL). In that time, Tony also began playing competitive men's and coed slow-pitch softball. Tony obtained an Educational Specialist degree in School Psychology in 2011 from UCF and works as a School Psychologist with Seminole County Public Schools, a position he has held since 2011. He supports students with all gifts and disabilities through evaluations, behavioral support, and consultation. This set of skills, as well as knowledge of childhood development, gives him a unique perspective on teaching strategies and presenting a complex game in a kid-friendly way. As a coach, Tony believes all players deserve an opportunity to be successful through goal-setting and hard work. He believes that if a player makes a mistake in a game, then the responsibility falls on the coaches to reflect on if something wasn't practiced enough or explained correctly. He believes in keeping baseball simple and fun through a scaffolded approach and helping players focus on the mental aspects of the game, as appropriate for their age level. From a pitching and hitting standpoint, Tony's focus is on balance, control, and proper mechanics, knowing full-well these may (and probably do!) look different for every player.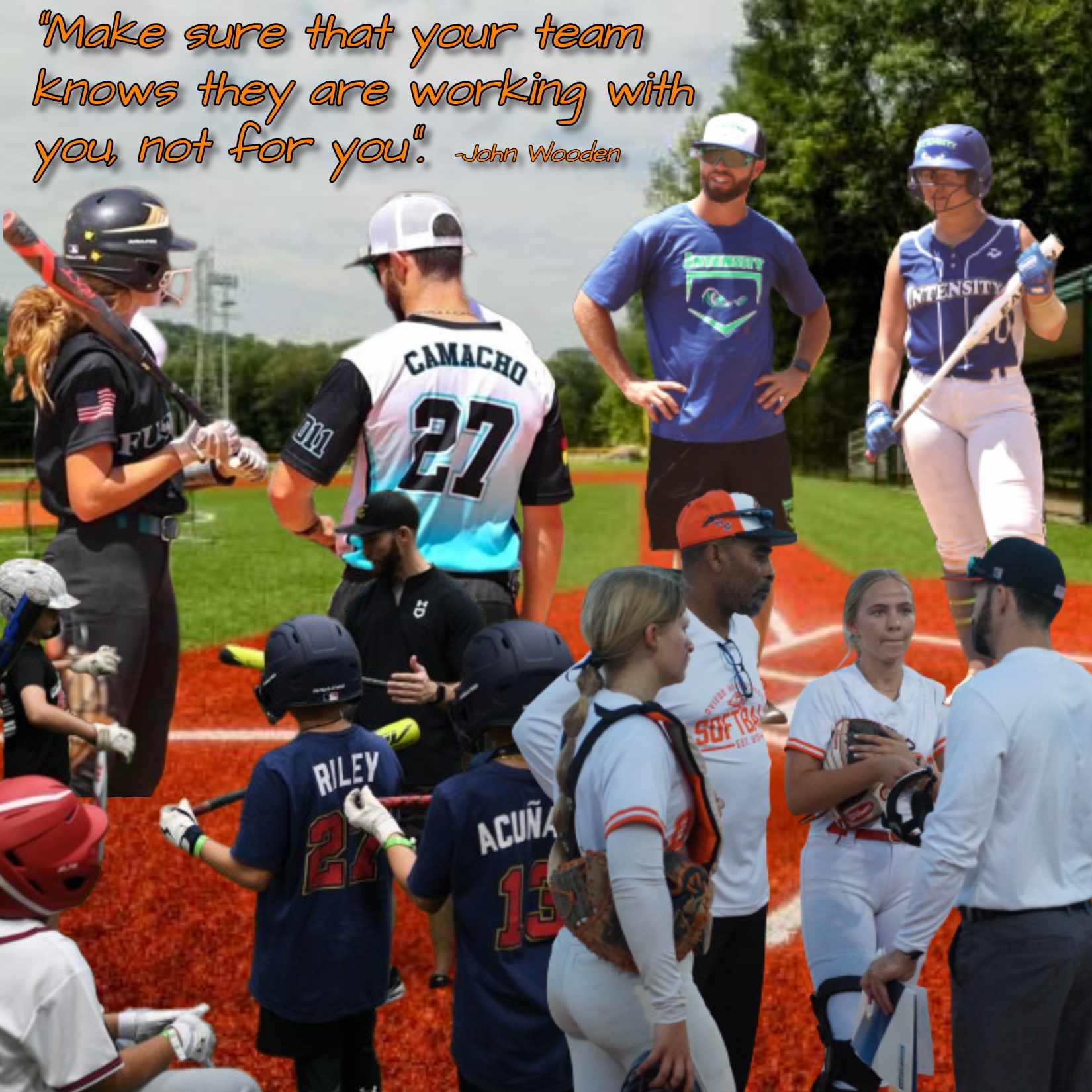 Joey Camacho
Fielding Coach (baseball and softball)
"I grew up and played baseball in Oviedo, FL. I played in Oviedo at all levels, AAU (travel ball) and at Hagerty High School. I was a Pitcher growing up with infield utility as my secondary position, and some occasional innings in the outfield. After a career ending injury I was forced to hang up my spikes for good and pursue a college education.
I began coaching in 2019 to help a roommate that bit off more than she could chew with a group of 14U softball players. After Covid, I tried moving into coaching baseball and it was an absolutely miserable experience dealing with the 'baseball dads' resulting in me quitting on my first day. So I reentered the world of coaching softball and never looked back. I have been titled as an assistant coach, head coach, vice president (of a mid sized softball organization), run camps at training facilities to now the Defensive Coordinator of a National Organization, as well as a Private Lessons Instructor. I coach the reigning District Champion, Oviedo High School Softball Team. Outside of high school ball, I am the Assistant Coach to the NJ Intensity 18U KOD National Team as well as the Defensive Coordinator for the organization. I create and distribute standardized training philosophies and methodology for the coaches of the teams all over the country. Occasionally I will catch a plane to check out how the philosophy is being applied and make adjustments as needed. I do lessons around the country for Intensity players or anyone else who is in need. I have decided to make the Key Fundamentals Softball Training Facility my home base for a little while and hope I get a chance to meet you and your families. I have a single thought process for each of the two hats I wear currently:
Assistant Coach: Make sure the athletes know they are working with you and not for you.
Instructor: If you fail to prepare, you've prepared to fail.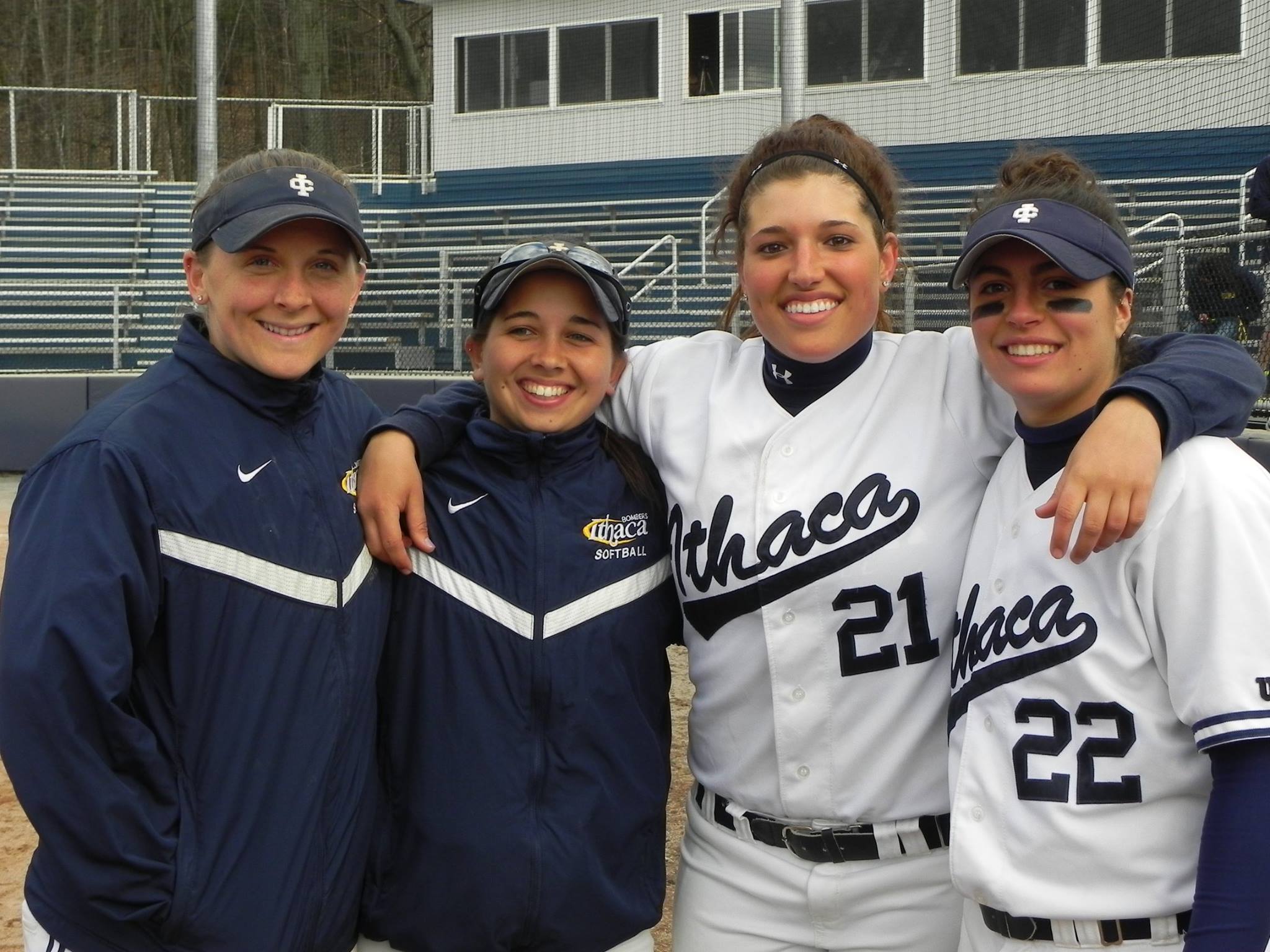 Nicole Ciricillo
Softball fielding and hitting coach
Nicole Ciricillo was born and raised in Syracuse, NY where she grew up playing basketball and softball, then continued with her softball career at Ithaca College for four years. Transitioning from a first basement in high school to a third basemen in college, Nicole went on to win Empire 8 championships and play in numerous super regionals.
After Ithaca College and earning a Bachelor's degree in Accounting, Nicole continued her education to the University of Texas - Austin where she received her Master's in Professional Accounting and CPA. Upon graduation, Nicole moved down to Orlando with her best friend for a job in consulting. She continued to stay involved in the softball community, continuing to play herself until transitioning to coaching. She began coaching rec softball at Winter Springs Babe Ruth and continued her path to coach travel ball to embrace her competitive nature. With a profound passion for the sport and years of experience, Nicole is dedicated to helping players of all skill levels refine their techniques, boost their confidence, and excel in every aspect of the game. A softball enthusiast since she could first grip a ball, her journey has been one of continuous learning, growth, and dedication. From her early days playing in local leagues to competing at higher levels, Nicole has amassed a wealth of knowledge and a deep appreciation for the nuances of softball. At the heart of Nicole's coaching philosophy lies the belief that every player possesses unique strengths and areas for improvement. With a personalized approach, Nicole tailors lessons to meet the specific needs and goals of each individual. Through one-on-one sessions, Nicole provides constructive feedback, targeted drills, and expert guidance to help you master the fundamentals and advance to more intricate aspects of the game. Real-time demonstrations are integral parts of the learning process, ensuring that you grasp the mechanics and strategies that set you up for success. Whether you're a young player just starting out or a seasoned athlete aiming to elevate your game, Nicole has the expertise to guide you on your journey. With a patient and encouraging teaching style, Nicole creates a comfortable learning environment where you can push your boundaries and conquer challenges. Being a collegiate athlete, Nicole understands that softball is not only about physical prowess but also about building character, teamwork, and discipline. Their lessons instill these values, fostering not only athletic growth but personal development as well.